Curtiss Knives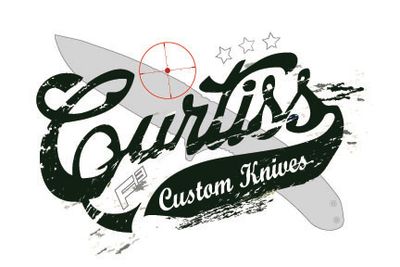 Visit this maker's website here: Curtiss Knives
Curtiss Knives is a veteran owned small business. When the decision was made to create this business, there was one standard in mind. To make the best knives and give the best customer service possible.
David's first job when he was a young bot was at a full service gas station. He was taught not only to pump gas but to check tire pressure, oil level, wash the windshield, and anything else that people needed done. He tried the same business model for Curtiss Custom Knives LLC. He knows if he spent the money he would expect an unconditional lifetime warranty too. If customers aren't taken care of, there won't be any. It really has to do with taking pride in what he makes. He never claimed to make the best knives, but he will always give you the best customer service he possibly can. With that being said, here is the warranty on his knives. Unconditional Lifetime Warranty within reason. When he says within reason, it just means to use common sense. Use your knife for what the knife is designed for.
Next is the process they use to make their knives. David is the only one in the shop. No magic mini shop monkeys or anything. Just him. He starts with a thought and turns it into a CAD drawing. If he likes what he sees, he creates run files and cuts the parts on their waterjet machine. After the materials are cut into basic shapes, he uses their cnc machining center for the secondary processes such as milling, drilling, pockets and tapping. He does his blade grinds by hand on 2″ x 72″ belt grinders that he designed and built. Other shop equipment includes heat treat oven, blast cabinet, vibe machine and misc. other machines. All knives receive a 20 degree polished edge.
Showing 1–9 of 92 results